Assessing Cardiovascular Risk by Using the Fat Attenuation Index in Coronary CT Angiography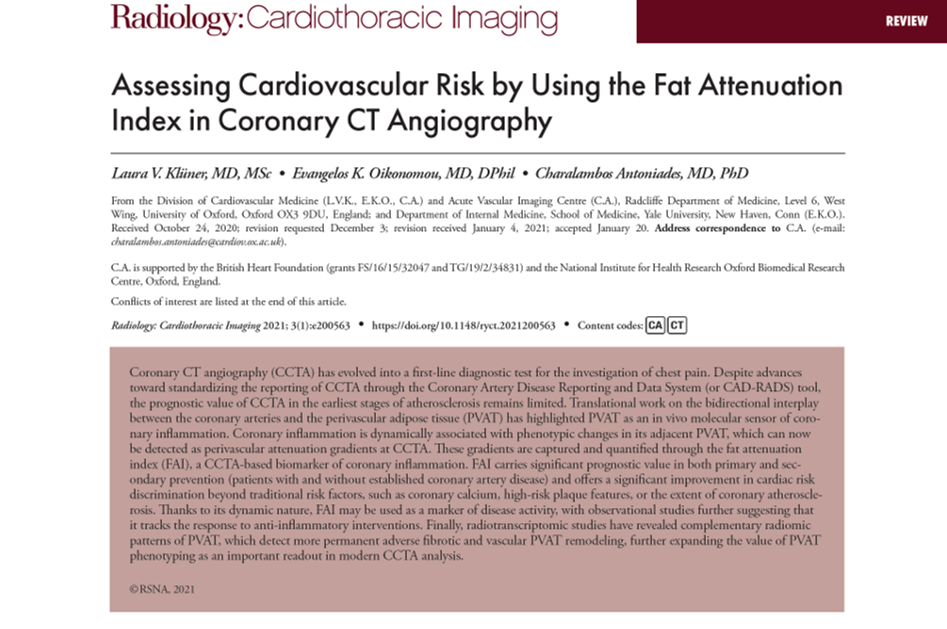 Coronary CT angiography (CCTA) has evolved into a first-line diagnostic test for the investigation of chest pain. Despite advances toward standardising the reporting of CCTA through the Coronary Artery Disease Reporting and Data System (or CAD-RADS) tool, the prognostic value of CCTA in the earliest stages of atherosclerosis remains limited.
Perivascular adipose tissue mapping by means of the coronary CT angiography (CCTA)–derived fat attenuation index is a recently developed method to non-invasively detect coronary inflammation and atherosclerotic changes at CCTA, with incremental prognostic value over and above traditional risk factors.
Read the full article through RSNA.org