Detecting Coronary Inflammation with Perivascular Fat Attenuation Imaging: Making Sense from Perivascular Attenuation Maps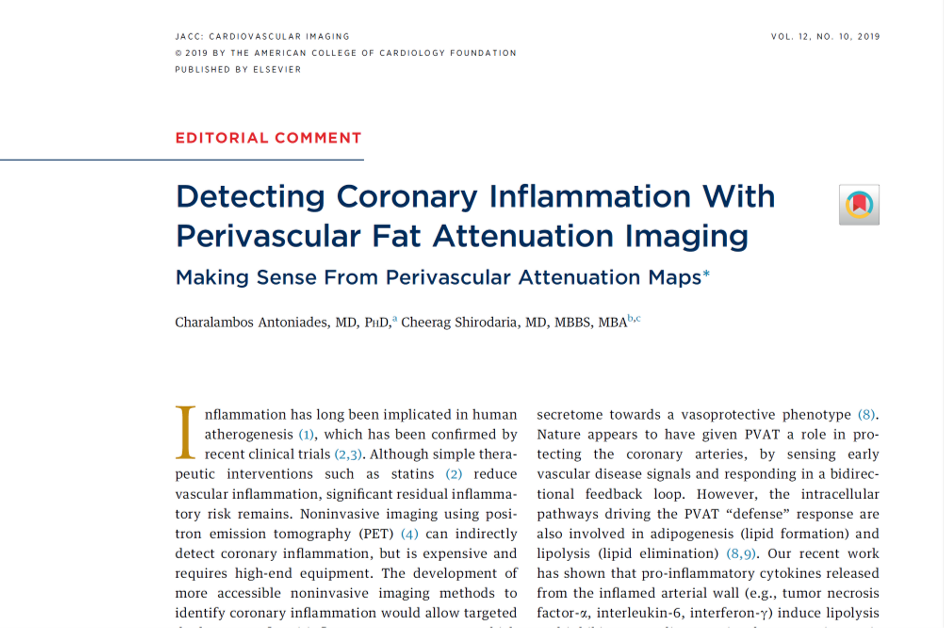 Inflammation has long been implicated in human atherogenesis, which has been confirmed by recent clinical trials. Although simple therapeutic interventions such as statins reduce vascular inflammation, significant residual inflammatory risk remains.
Noninvasive imaging using positron emission tomography (PET) can indirectly detect coronary inflammation, but is expensive and requires high-end equipment. The development of more accessible noninvasive imaging methods to identify coronary inflammation would allow targeted deployment of anti-inflammatory treatments, which would facilitate a more personalized approach to individual care.