Caristo Diagnostics – Taking a fresh look at CT scans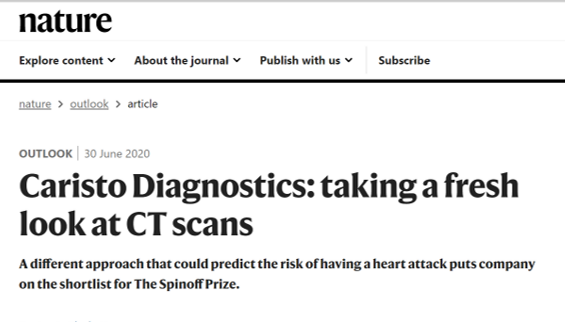 A different approach that could predict the risk of having a heart attack puts company on the shortlist for The Spinoff Prize.
Caristo Diagnostics is a spin-off from the University of Oxford
Current methods for predicting heart attacks are woefully outdated, says Cheerag Shirodaria, a cardiologist at the Oxford University Hospitals NHS Foundation Trust, UK. "We basically look at a patient's age, obesity and whether they have diabetes. The most sophisticated we get is measuring their cholesterol," he says.
You can read the full article here.