AI spots heart risk hidden on scans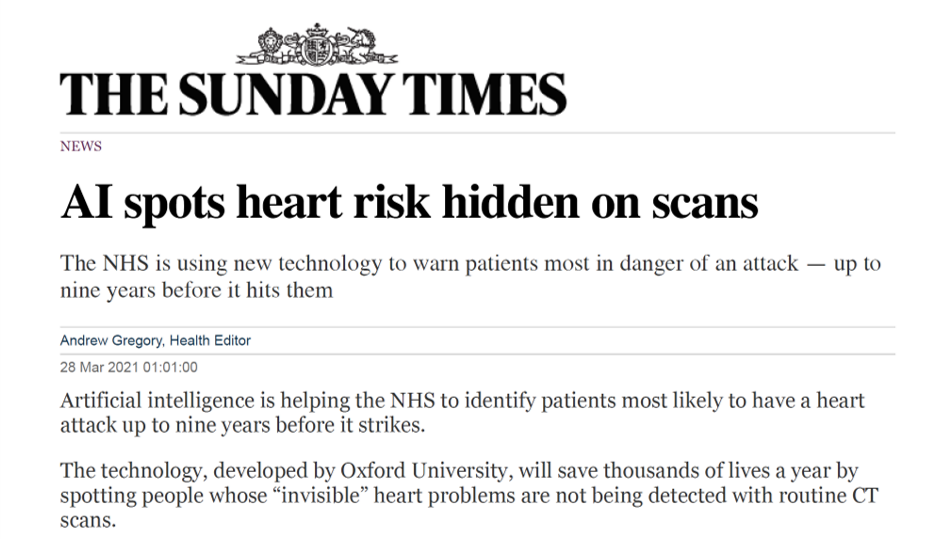 The NHS is using new technology to warn patients most in danger of an attack — up to nine years before it hits them. 
The technology, developed by Oxford University, will save thousands of lives a year by spotting people whose "invisible" heart problems are not being detected with routine CT scans.
You can read the full article here.