BREAKING BOUNDARIES: 15 HEALTH CARE STARTUPS IN OXFORDSHIRE TAKING THE WORLD BY STORM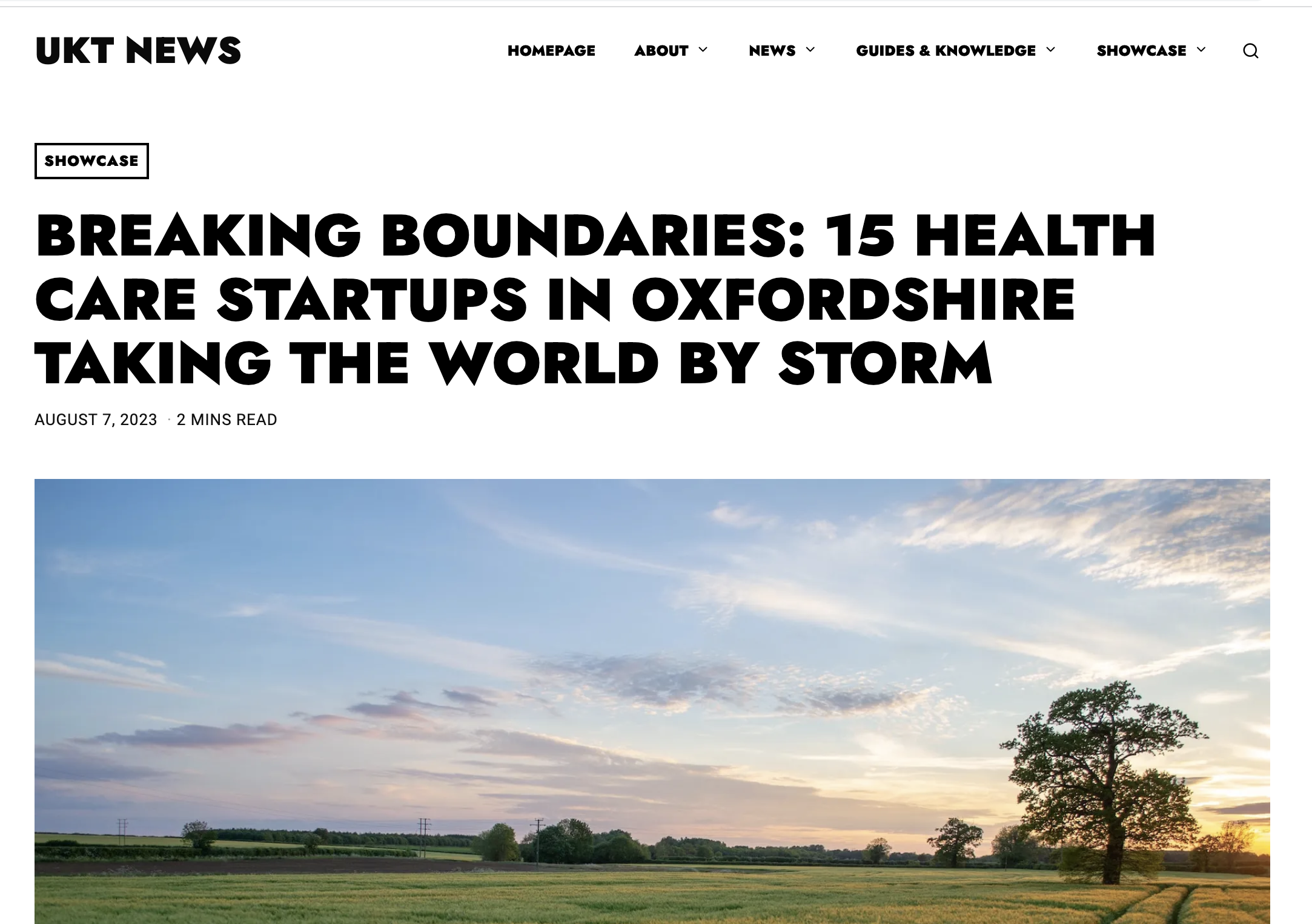 The health care startup scene in Oxford, Oxfordshire, United Kingdom, is thriving with innovative companies that are making a significant impact in the industry. These startups are revolutionizing various aspects of health care, from personalized medicine and genetic testing to disease diagnostics and mental health therapeutics. In this article, we will showcase and explain some of the most interesting health care startups in Oxford.
Read the entire list on UKT News
Caristo Diagnostics leverages standard CT scans to identify potentially heart-stopping plaques. By providing early detection of high-risk plaque formations, Caristo aims to prevent heart attacks and improve cardiovascular health outcomes.