Standardised Measurement of Coronary Inflammation using Cardiovascular CT: Integration in Clinical Care as a Prognostic Medical Device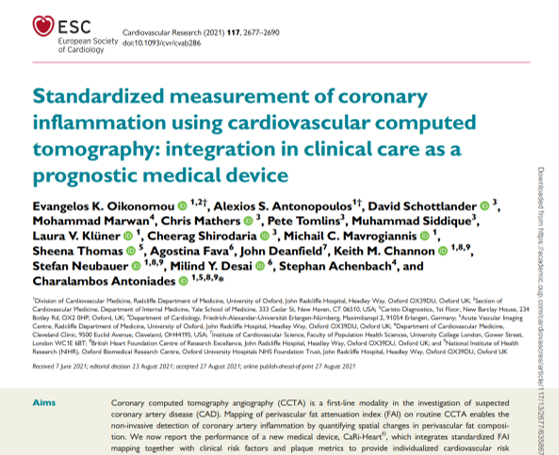 Coronary computed tomography angiography (CCTA) is a first-line modality in the investigation of suspected coronary artery disease (CAD). Mapping of perivascular fat attenuation index (FAI) on routine CCTA enables the non-invasive detection of coronary artery inflammation by quantifying spatial changes in perivascular fat composition.
We now report the performance of a new medical device, CaRi-Heart®, which integrates standardised FAI mapping together with clinical risk factors and plaque metrics to provide individualised cardiovascular risk prediction.