CT Coronary Perivascular fat assessment can stratify cardiac risk associated with high-risk plaques.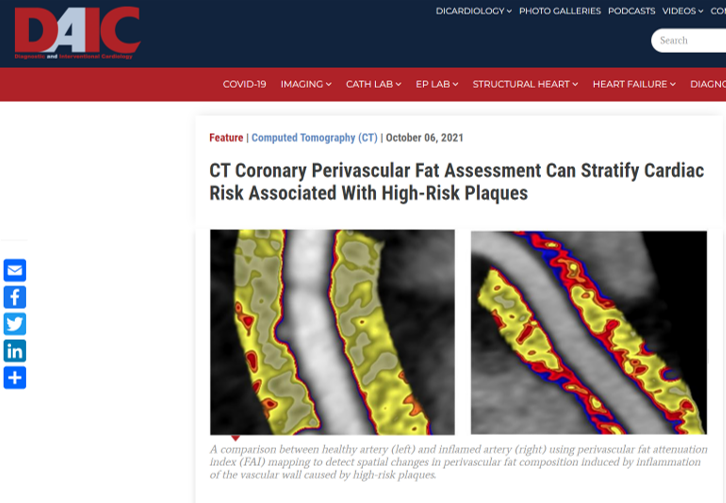 October 6, 2021 — Data presented during the late-breaking science session at the European Society of Cardiology (ESC) 2021 Congress showed the integration of perivascular fat attenuation in coronary vessels using computed tomography (CT) scans has the potential to significantly advance the prognostic utility of cardiac CT analysis in the investigation and management of coronary artery disease risk.
Although it has been known for decades that atherosclerosis is an inflammatory disease and that plaque rupture is driven by inflammation, thus far there have not been any noninvasive imaging tools to detect and monitor coronary inflammation.
You can read the full article here.